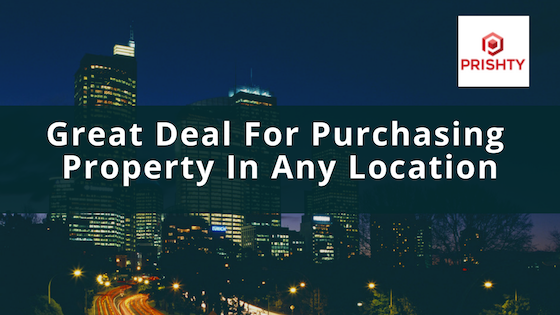 There is generally a great deal for purchasing property in any specific location. You can easily find low budget property in Navi Mumbai. You can generally found many best 1 bhk flat in Navi Mumbai. The smartest, as well as the safest investment option, is doubtlessly considered as the real estate when it comes to ROI. You can also find the best property in Navi Mumbai by effective searching. It is mainly involved in accelerating the ROI, but it is also not taken into consideration by most other modes of investment. There are usually three most vital factors which are needed to be considered at the time of investing in a commercial or residential property.
Location, Location, And Location
Some of the best investment hot spots in the country are mainly offered by the Navi Mumbai mainly Belapur, Kharghar, Kambli, Ulwe, and Panvel. This occurs because of the presence of several corporate hubs as well as a burgeoning population.
There are various pulling factors which contribute to investing here in the real estate. This is mainly due to the closeness to Industrial Areas, International Airport, MIDC, SEZ and also proximity to the Mumbai Pune expressway. The icing to the cake is mainly provided by the picturesque environment around the region of Navi Mumbai apart from the developed infrastructure.
Hot Spot Regions OfNavi Mumbai Which You Can Consider Investing
Panvel
It is due to the geographical position of Panvel which generally makes it an important site for investing as NH-17, NH-4B which connects Pune and so, the Alibaugh passes through it. Among all the suburbs of Navi Mumbai, the most promising location is usually the Panvel. This particular location is close to many industrial areas such as Khopoli, Roha, Patalganga, Rasavani, Taloja. So, in this region of Mumbai, generally, the growth of the real estate investment is guaranteed. There are many important educational institutes such as Pillai College and CKT College which are mainly located in this particular region. In this region, alongside, the location of the Greenfield international airport is also generally proposed. In this region, there are some of the major developers such as Prayag Builders, Symphony, Balaji Group, Paradise Group, Mahalaxmi Developers who are involved in providing the property in the general range of Rs. 3500-4500 per sq.ft.
Kalamboli
In India, Kalamboli is such a place which is considered as the biggest steel as well as iron delivery centers and so, it is located on NH-17 and NH4. The commercial and residential areas of Kalamboliare mainly divided by the NH-4. This particular location has good connectivity to New Panvel, Kamothe and also Kharghar which contributes to the making the strategically important site. There are a number of 1 BHK, 2 BHK, 3 BHK apartments in this area mainly in the approximate range of 550-1450 sq.ft.
Other Hot Spot Regions of Navi Mumbai are generally Ulwe, Kharghar and Belapur.